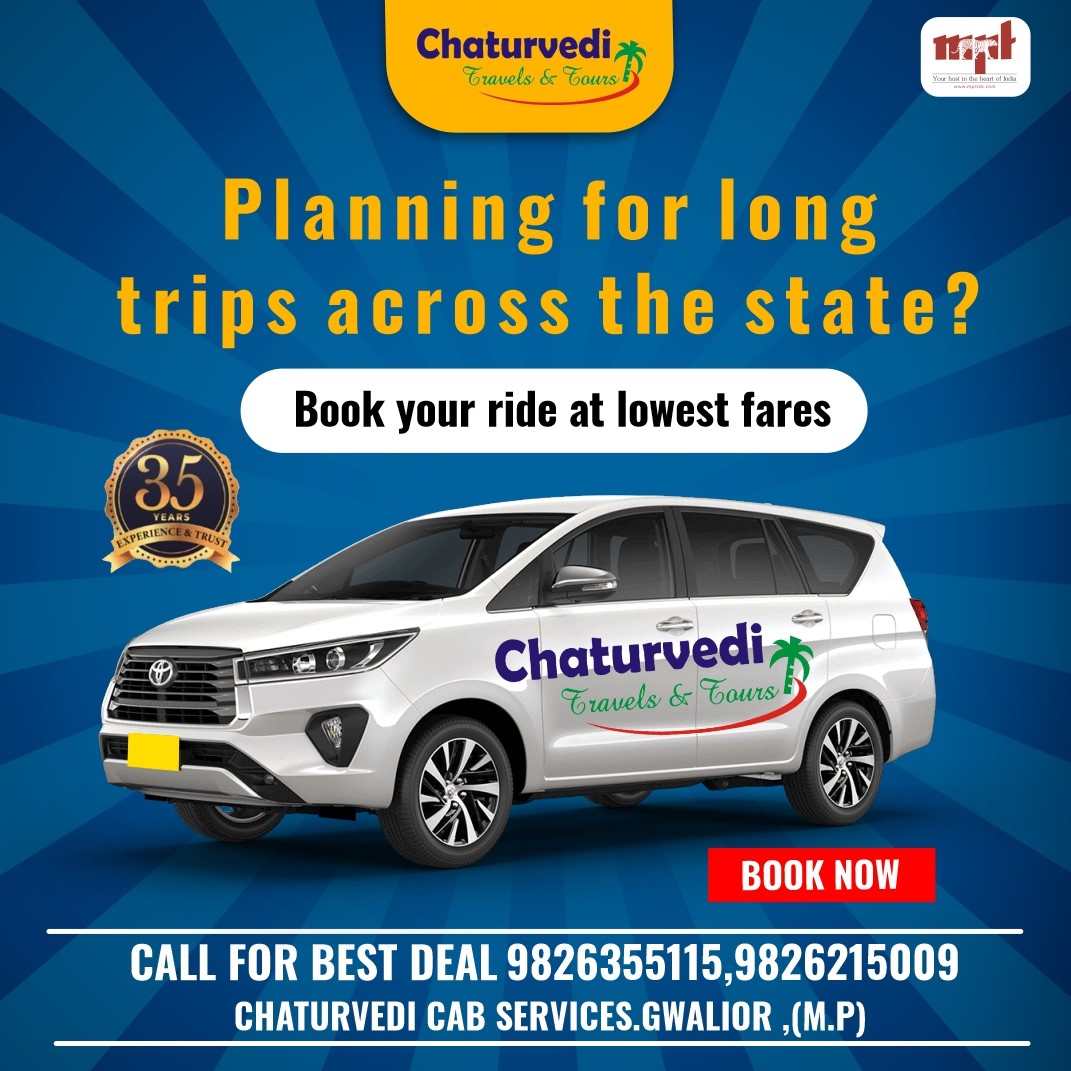 What factors to Consider before a Car Hire in Gwalior?
Posted by: Chaturvedi Cabs
Nov 25, 2021
Becoming extremely popular are the cab services, which are considered to be the safest, quickest and cost-effective way of travelling. But choosing one cab service or Travel agent in Gwalior from the diverse options available can prove to be a hard time for you. A good service can make it a worthwhile experience while a bad one is enough to ruin it.
We have examined everything which you should consider before a Car Hire in Gwalior. Have a decent, enjoyable and comfortable travelling time in Gwalior with this list of factors to consider.
The Safety Factor - You should be safe at all times

Safety should be the foremost factor to be considered before you book a cab service. Ensure that it is a 100% safe and secure travel option for you. Trust only those cab service providers which ensure safe and secure and reliable travel program. Get to know about the service provider and your cab driver a little more.

The Reliability Factor - Trust is very important and essential

You would not want to reach late to any important event or meeting due to your cab service. This can happen if the cab you are relying on is not punctual. Attributing to this, the next factor to be considered for the same should be reliability. Always ensure that you can rely on the cab service blindly for anything you expect from them. Check for the punctuality rates, service reviews, and instruction compliance etc. of the cab service you are planning to book.

The Cost Factor - Get the best at the best cost

Do you check for the cost of every service you take? Everyone wants to have the best service at the best cost. Same applies when you are booking a cab service for you.
The next factor to consider, attributing to it, is the cost or price. You would get cab services in return of a price only but you need to careful on that as well. Compare the prices of a few cab services and the services they provide in your desired budget. Check for coupons and discounts as well for a better deal. Get the best by saving some on it.

The Service Factor - Amenities make your experience worthwhile

Amenities and services included should be on your checklist when you are looking for a cab service or have decided to book one. Bear in your mind the kind of service you need and desire. Ensure that you'll have the deserved priority and attention to requirements and needs. Check on all the amenities which the cab service provider is willing to offer you.

The Comfort Factor - Satisfaction is the identity of good service

Comfort is another most important factor which you should take into consideration before you decide to book a particular cab service. Whether you want a car for a short travel or long-distance travel, it should be comfortable. Satisfaction is the key factor when you want the best cab service.
Enhance your travelling experience with a cab service which provides you with all the amenities and comfort at once.
These are the things which every cab service should encompass and a traveller should get. Counted as the basics, consider all of these every time.
We have furnished the important factors which everyone must consider before booking a cab or travel agent in Gwalior. Having it is the best as it provides you with all the details with complete knowledge. Make your travel worthwhile and smooth by choosing the best only.